Coaching with Kelly Diels
As many sessions as you need, when you need them
PLUS access to ALL my courses and workshops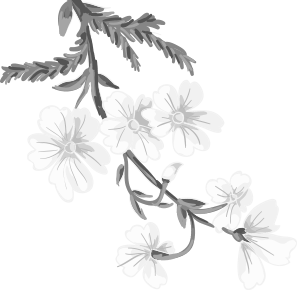 One Payment of
$20,000 USD
Deposit + 10 Month Payment Plan
Deposit of $5,000 USD
+ 10 monthly payments of $1,250 USD
With me, you get a

THOUGHT PARTNER

and Forensic

Business Builder
And you get as many sessions with me as you need, when you need them
45 min weekly call? Done.
90 min monthly call? Let's do it.
Need a 10-min check-in? OF COURSE.
Some other ad-hoc mix? Yes please.
Basically, you can use as many sessions as you need -- I just need a 24 hour heads-up (and we'll do them during my business hours)
You'll also have my phone number so you can text me (during business hours)
No waiting around.
No getting stuck or spinning out 'til our next call.
Let's get  pure momentum, instead.
In our strategic coaching engagement together,

I help you:
recommit to your big vision so that you can answer your calling and build out your culture-making and personal visibility
build your marketing and thought leadership around your values, vision and principles (rather than having to set them aside in order to sell)
define your One True Marketing Message that will get you excited about your work again and  grow your revenue and advance your culture making objectives
put an equitable, inclusive Reputation Management Plan in place -- because being accountable AND preserving your body of work are culture-making moves
Grow your platform and list,

ASAP
Assess/audit your current marketing and culture-making infrastructure and develop strategies, sequences and content to fill the gaps or seed new outcomes
See around corners and identify where you might inadvertently be performing elements of The Female Lifestyle Empowerment Brand
Build 'little machines' (social media, email, segmented sales funnels) that help you cultivate visibility, build your list and make sales
Map our big-idea essays, book chapters and blog posts; as well as social media, marketing and sales content
Build the infrastructure for a new program and LAUNCH IT (or re-tool an old one to sell more spots)
Our UNLIMITED sessions are a hybrid of coaching,

consulting and co-creation
I help you reaffirm and declare your values and your big why so that you're clear about your calling and anchored to something bigger than yourself. This ensures that you are fortified, galvanized and ready.
During this phase of our work together, I provide structure, support and insight so that you can decide and declare what's important to you in your marketing & thought leadership and articulate your absolute, unwavering values (I call these your "nomaddawhats" because for you, this is happening, no matter what).
(They are a business and culture-making asset and pure energy.)
Then we switch gears.
With respect to your marketing, positioning, copy, and customer journey , I put on my marketing-and-business development hat and get forensic and prescriptive...because we're going to build programs, sales infrastructure and even crisis management plans that work.
By that I mean

we get tactical and write copy and develop infrastructure & plans and make things happen.
I show up with my decade of marketing consulting experience and the insight I've gained from working with hundreds of online entrepreneurs to offer you specific, actionable, practical, custom strategies and tactics to implement.
Not in a generic, formulaic way but based on your particular location in your industry AND you're trying to accomplish in our culture.
Here, I offer strategic advice and hands-on creative collaboration — right down to helping you with your copywriting if need be —
for shaping your marketing message and navigating your community & thought leadership.
Here's a sampling — a smorgasbord! —


of things some clients have accomplished in our work together
Mapped out the big idea and spine of a book that secured a book deal with a major publishing house
Wrote a signature essay about a HUGE idea that overturned cultural or industry norms and built an entire platform (website content, social media, services) around this message
Stripped their platform back to the essence of their work and ditched the oppressive marketing tactics and performative personal branding they never felt comfortable with…and as a result started feeling more comfortable being visible + ended up marketing MORE and making more money, not less
Built auto-responders and little sales machines and significantly increased their revenue
Integrated their social-change goals into their platform
Completely redesigned their services, content and message so that it finally feels like them rather than like a character they have to perform
Identified new sources of revenue and launched them
Developed a system for social media so that time online is no longer running them ragged AND so that they're accomplishing business and culture-making goals with their posts rather than producing filler content
Audited and significantly reduced their marketing expenses so they could generate more profit (one client's savings were the equivalent of the price of my coaching, so this exercise actually paid for our work together)
Increased the number of places to sign-up to their list in their platform and grew their list
Got comfortable being visible online (and even started to enjoy it!)
Launched a program with a planned, systematic content schedule and netted 30% more  participants than they'd predicted (plus they can re-use the entire launch sequence next year)
Let's hash out

the details:
We can meet as much as you need to, 3 weeks per month (Week 4 of every month is time off to catch up, rest, integrate and metabolize)
You will get several calendar links (90 min, 60 min, 45 min, 30 min, 10 min) so you can always get the right amount of time with me (with 24 hours notice)
You will have my phone number for quick texts
Business hours are Tuesday - Friday 9-5 PST (excluding July and December)

My team and I do not teach classes or see clients in July or December
That means if our engagement includes those months, our timeline gets extended so that you get 6 ACTIVE months of coaching

You will get access to my entire suite of programs, guest teacher events, and workshops for one year

This includes access to LIVE Office Hours for Copywriting for Culture Makers and Social Media for Culture Makers -- feel free to drop in!

If you elect to pay via a payment plan, a $5,000 non-refundable deposit will be charged upon sign up
The coaching is 6 months but I'm offering an extended 10 month payment plan
Your first monthly payment of $1,500 (X 10 months) will be automatically billed 30 days after you sign up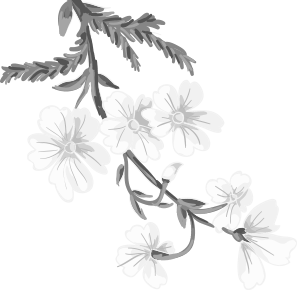 One Payment of
$20,000 USD
Deposit + 10 Month Payment Plan
Deposit of $5,000 USD
+ 10 monthly payments of $1,500 USD
A Note About

Payment Plans, Community Investment, + Scholarships
Nope, I don't charge extra for payment plans. I think it's unjust.
As an undercapitalized women entrepreneur, however, it makes a significant impact in my business when people pay in full. So if you can afford to pay in full, and you choose to, please know you're making a difference in the business + livelihood of a community member. Thank you and SOLIDARITY.
Need a different payment plan for a course or program? The answer is probably yes. Email me at [email protected]

A slight caveat

: My 1:1 coaching is impactful and it also takes a lot out of me (I go all-in). With that in mind, and to meet my own personal needs & goals, I will be significantly raising my prices in 2023 and asking for either payment in full or payment in 4-5 payments

I reserve 10% of my course seats for scholarships and pro-bono work

In 2022, I extended $70,644 in scholarships, pro-bono & pay-what-you-can arrangements to 61 people
Scholarships, discounts and pro-bono spots are offered in workshops, group programs and Masterminds only