Copywriting for Culture Makers
Copywriting

for
Culture Makers
For those of you

COMMITTED

to building a future in which we all flourish.
I want you to know that yes, it IS possible to get attention and sales WITHOUT using exploitative copywriting tactics and subconscious social triggers,
aka "traditional online copywriting".
Instead, you can learn and use the Culture Makers Copywriting Framework + suite of tools.

That's why

we get paid

to write or hire copywriters for our businesses.
Because words have impact.
They are tools of influence and we use them
to build websites, brands, campaigns, and cultures.
We use them to influence each other.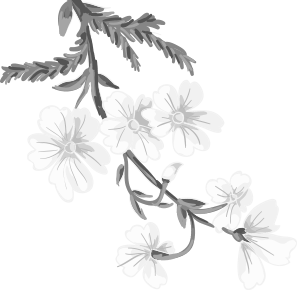 But These Institutions

Were Not Made for Us
If you're reading this, it's probably because you already know that the unjust status quo was built to privilege some people and exploit others...
And you already know that using existing systems and formulas, as-is, simply replicates oppression.
This is also true of the institution of copywriting.
Traditional copywriting teaches you to persuade and convince people using subconscious social triggers.
early every online marketing system teaches you to leverage oppression.
I said what I said.
Mainstream business and copywriting trainings REGULARLY teach us to:
use pain points

shame your client

manufacture unearned authority

misuse the 'social triggers' of scarcity, reciprocity & community and deploy them AGAINST our clients

deliberately trigger people, subconsciously, to get them to make unconscious decisions -- often in financially high-risk situations
The triggers and tactics baked into these models are politically problematic -- and often, personally dangerous.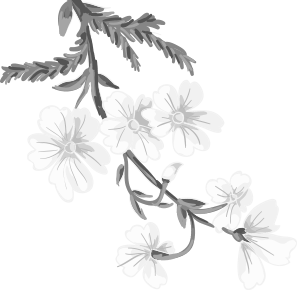 Let's take responsibility.
Your Copywriting for Culture Makers Certification is an interactive, online 10-module course.
In it, you will learn a framework and repeatable process for creating EFFECTIVE online copy through the lens of justice -- for yourself, organizations, or copywriting clients.

Each module contains a video lesson (with transcript) and workbook containing exercises, prompts and resources.
There's one certification assignment per module; complete them all and submit for them in order to earn your certification.

A Mighty Networks group and a cohort of like-minded peers -who can help you brainstorm and review copy.

Live, drop-in office hours the 1st, 2nd and 3rd Tuesdays at 9am and 4pm PST (you get access for 1 year).
The Copywriting for Culture Makers

Certification Program
(she/her).
I'm a writer, a business educator + coach, and a deliberate culture-maker.
I teach marketing and business development to culture-making entrepreneurs who want to bake practices that create money AND justice into every aspect of their work — including their marketing.
The entrepreneurs and organizations I work with are

culture makers
committed to using our voices, our media, our business practices and our platforms to make a better world, right now.
I want you to know that yes, it IS possible to get attention and sales WITHOUT using exploitative copywriting tactics and subconscious social triggers,
aka "traditional online copywriting".
Instead, you can learn and use the Culture Making Copywriting Framework + suite of tools.
Culture Making Copywriting

means
applying your principles to your copy and writing through the lens of justice.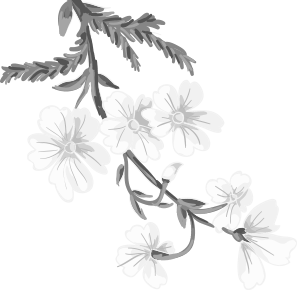 The Culture Making Copywriting Framework and its tactics are based on explicit consent, shared values, vision, inclusion and deliberate, conscious action -- so you can create copy that shines...
...without any harmful, oppressive side-effects.
And in a marketplace saturated with contempt for the customer, thoughtful content that's based on respect for your customer WILL stand out.
Hover over the

Three Key Steps

Below
Foundational, Pre-thinking work (3 optional modules to get ready to do your copywriting work)
Building out Your Language and Copy (you know, 'Culture Making Copywriting' -- the heart of this course and what you're itching to learn how to do 🙂 )
Publishing, Promoting and Launching Your Work (how to launch and list build using all that magnificent copy you just wrote)
That's why we've got

pre-work and post-work modules

wrapped around the actual copywriting tutorials.
Most copywriting courses would only offer one of these things...but in Culture Making for Copywriters, we focus on the entire lifecycle of your writing and intellectual property. We want you to have a structured way to do the pre-thinking necessary for creating copy that sings (and sells!). And we want you to know how to actually run a launch using the copy you just wrote 🙂
Business Foundation

for Culture Makers
Instant access to the Business Foundations for Culture Makers Trainings consisting of...
Roots of Online Marketing
To know how make an impact, we need to know what we're working with. This course helps you understand the tactics of oppressive marketing, so you can spot them on your own, take evasive action, and independently INNOVATE. (Let's do business differently!)
Surface Your Methodology. This is an ESSENTIAL step in creating your signature offer and the foundation for all your intellectual property. Your signature method helps you make sense of all your trainings & professional experience and bring it together into your one unique process. This process defines everything you do: your 1:1 work, your group work, your memberships. Surfacing Your Methodology maps out and substantiates your process, to YOU - which makes it much easier to write outward facing copy!
Locate your client, the cultural context they're navigating, and how it impacts the problem you help them transform. This pre-work will help you grow language that truly speaks to your client, while also clarifying your own work to YOU.
1. UNLEARN PREDATORY COPYWRITING NORMS
In Module 1, we map the abusive, oppressive traditional copywriting system that's become the 'norm' in online marketing so that you will INSTANTLY recognize those tactics when you see them and AVOID REPLICATING THEM in your own copy.
2. BUILD + AND APPLY YOUR CULTURE-MAKING COPYWRITING FRAMEWORK
What do culture makers do? We name our experiences and we invent language to describe them. (Think: mansplaining, gaslighting, derailing, intersectional, cis, kyriarchy.) In Module 2, we'll use the NAMING FRAMEWORK for CULTURE MAKERS to build out specific, STAND-OUT language for your copy.
3. CRAFTING YOUR "ONE TRUE MARKETING MESSAGE"
In Module 3, you'll complete exercises to reveal Your One True Marketing Message, which has two components : 1) The signature half-phrase or declaration a brand gets known for, and 2) A bio statement that makes the overall value of the your services (or your client's services) TANGIBLE AND BENEFICIAL.
4. WRITING SUBSTANTIAL & MEMORABLE ABOUT PAGES
Conventional About Pages use rags-to-riches or Cinderella stories to manufacture unearned authority. In Module 4, you'll replace that privilege tactic by using a framework for writing RICHER, MORE SUBSTANIAL About Pages that are based on lineage, lived experience, and your client's body of work (or yours!).
5. HIGHLIGHT THE SUBSTANCE OF YOUR WORK IN YOUR WORK WITH ME PAGES
In this module, we're drawing upon the Naming work you previously did in Module 2 to describe your Methodology in CONCRETE terms, so that your client instantly grasps the benefits of working with you. You'll also learn how to use your Work With Me as a tour of your entire site, so that your reader stays longer, learns more, and feels more CONNECTED to your work.
6. WRITING A NON-PREDATORY SALES PAGE, PART A
In conventional copywriting, sales pages start by manufacturing a problem and then pressing on pain points so that people are subconsciously triggered into "solving" the problem by purchasing. In Module 6, you'll do it differently and learn how to start sales pages with a vision + shared values, so that people reading can consciously and deliberately DECIDE to take action.
7. WRITING A NON-PREDATORY SALES PAGE, PART B
In Module 7, you'll continue working on the second half of the sales page. You'll learn how to "bear loving witness" to your end-users' challenge (instead of pressing pain points); how to dissolve shame and invite action; and complete prompts that will help you translate the logistics of the offer into DESIRABLE BENEFITS that RESONATE with potential customers.
8. WRITING HIGH-CONSENT SUBSCRIBE PAGES AND LANDING PAGES
Whenever there's an opportunity to opt-in, that needs to be as HIGH CONSENT as possible. That's why in Module 8, you'll a framework and tactics for creating high-consent Subscribe Pages and Landing Pages
9. DEFINE YOUR CULTURE-MAKING PRACTICES + CLARIFY THE POLITICS OF YOUR LANGUAGE
Culture-Making copywriting means documenting THE ACTUAL BUSINESS PRACTICES, not the optics. In Module 9, you'll complete exercises and prompts designed to generate copy for 1) a Manifesta and 2) the outline of a Values Statement explaining the org's practices around gender and inclusion.
10. PUTTING IT ALL TOGETHER
In week 10, you'll build on the brand language you defined in modules 2, 3 and 4 and use it to add the final flourishing touches to your website copy: meta descriptions, button text, drop-down menu titles, and calls-to-action.
Professional


Development

Resources
You also get a robust selection of Business Development courses to help you set your business up for success.
Learn how to launch a 1:1 or group offer in a way that is far less emotionally grueling, creates more security for you during the process (launching is hell), and is deeply respectful of your client...WHILE CREATING ACTUAL SALES
Learn how to calculate & accurately predict your launch revenue and make sure your expectations are grounded in reality
Assess your own launch readiness and get your platform ready for success
What days to do which activities (an 8 week spreadsheet)
How often to send emails/post online
How to keep it all high-consent while actually converting
Learn how to successfully build an engaged list for a successful launch using high-consent and highly effective practices
Earn Your

Culture Making Copywriting Certification
10 Modules. A YEAR of LIVE Office Hours (3 Tuesdays per month at
9am

PST

or 4pm PST

) and Mighty Networks group.

Get started right away!
A Note About

Payment Plans, Community Investment, + Scholarships
Nope, I don't charge extra for payment plans. I think it's unjust.
As an undercapitalized women entrepreneur, however, it makes a significant impact in my business when people pay in full. So if you can afford to pay in full, and you choose to, please know you're making a difference in the business + livelihood of a community member. Thank you and SOLIDARITY.
Need a different payment plan for a course or program? The answer is probably yes. Email me at [email protected]

A slight caveat

: My 1:1 coaching is impactful and it also takes a lot out of me (I go all-in). With that in mind, and to meet my own personal needs & goals, I will be significantly raising my prices in 2023 and asking for either payment in full or payment in 4-5 payments

I reserve 10% of my course seats for scholarships and pro-bono work

In 2022, I extended $70,644 in scholarships, pro-bono & pay-what-you-can arrangements to 61 people
Scholarships, discounts and pro-bono spots are offered in workshops, group programs and Masterminds only
The Copywriting for Culture Makers

Certification Program
10 Modules |  LIVE Office Hours | A Year of Access | Mighty Networks Cohort
Get started right away!
© 2022 KELLY DIELS. ALL RIGHTS RESERVED. LEGAL.
I live and work on the unceded territories of the Stó:lō Nation and I'm using my life & work to co-create a world where the politics of domination are no longer normal or possible.
#decolonize
#unsettle