I'm a coach for culture makers
PERSONALLY: Get out of shame and into power -- and use it to change EVERYTHING.
PROFESSIONALLY: Grow a business that makes money and justice.
POLITICALLY: Co-create a future in which
we all flourish.
I've worked with NY Times best-selling authors, national and international feminist organizations, and thousands of online entrepreneurs.
Founders. Coaches. Activists. Artists. Educators. Healers. Creatives. The culture-making leaders I work with are using their lives and resources to build a future in which we ALL flourish.
I am the first in my family to graduate from university; I have a BA with honours in Poli Sci; I won academic prizes, scholarships and admissions to prestigious schools…yet still managed to get pregnant and drop out of grad school before finishing my thesis.
My five children are black, which means I have a ringside seat for the bias, discrimination and harassment they live with on a daily basis — and our anger, anguish and grief drives me to use whatever resources I've got (like my business and my platform) to change our cultural systems.
I have significant family ties and financial responsibilities in both Canada and Trinidad and we have lived for extended periods of time in each country (I'm currently in Canada).
My culture-making is inclusive and about

flourishing.
My approach is grounded in:
My training as a political theorist and feminist theorist -- and the writing chops I developed along the way
My work designing corporate and non-profit marketing & communications strategies
My history as a teacher in kindergarten classrooms, writing classes, and adult education programs (in every career iteration, I've been a teacher. It's who I am)
My experience as an entrepreneur developing successful businesses and online platforms.
I am not an activist or a movement leader; I'm a cultural critic and development coach (self, business) for culture makers.
My goal is to translate our principles into praxis
so we can

DO what we're dreaming of.
I welcome critique and feedback; I think conflict is generative and essential to the project of change-making…and I get a lot of illegitimate and frankly predatory pushback that I do not accept (nor will I allow it to silence or stop me).
Seriously, please read them.
This isn't about optics or personality or how charming or persuasive I am; this is about building our analyses, practices and power -- so that we've got the skills we need to create a future in which we all flourish.
I help culture-making leaders get out of shame and into power so they can can grow lives & organizations that truly make a difference.
Together, we're developing careers & businesses that generate money and justice -- and co-creating a future in which we all flourish.
Because we are the

culture makers

and we always have been.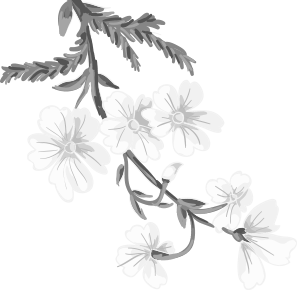 Community Manager, Co-Facilitator of We Are The Culture Makers
Meditation and Restoration Teacher
Marketing & Communications Coach
Brand & Visibility Coach, Co-Facilitator of Flora
Business Development for Culture Makers
Bake your principles into your business practices
So you can create a money-making, culture-shaping body of work
Self Development for Culture Makers
Dissolve Shame. Activate Power. Change EVERYTHING.
Including how you see yourself & the world
Business Development for Culture Makers
Bake your principles into your business practices
So you can create a money-making, culture-shaping body of work
Self Development for Culture Makers
Dissolve Shame. Activate Power. Change EVERYTHING.
Including how you see yourself & the world